Iar n-am apucat să fac un articol separat despre episodul 6 din Game of Thrones Sezonul 7. Așa că am să vorbesc despre el aici, odată cu 7-le.
Te anunț că o să ai parte de ceva spoilere, în caz că nu le-ai văzut – deși e cam puțin probabil. Iar aici găsești articolul despre episoadele 4 și 5.
1. În epidosul 6 se dă totul peste cap în Game of Thrones Sezonul 7
Jon e căpos. Că mna. E o combinație fatală între casele Stark și Targaryen. E de o încăpățânare ieșită din comun. Așa că se duce dincolo de zid să captureze un White Walker. Ce mi s-a părut ciudat a fost faptul că, dacă s-au dus să prindă un White Walker, știau că ăla o să fie la un loc cu toți White Walkers, nu? Atunci, de ce au fost atât de surprinși când a apărut toată armata lor? Adică, unde se așteptau să găsească un White Walker? Plimbându-se singur, prin pustietate? WTF?!
2. Timpul e tare ciudat în Game of Thrones Sezonul 7
Cum trece el, e ciudat. Și mai ciudat decât atât e cum uneori se întâmplă o groază de lucruri într-un timp foarte scurt, iar alteori durează o eternitate să se întâmple o singură chestie.
Spre exemplu, Jon Are timp să se ducă la Dragonstone, să o convingă pe Daenerys, să se ducă dincolo de zid să captureze un monstru, să se întoarcă la Dragonstone, să ajungă și la Cersei, în timp ce să ajungă la Winterfell să afle adevărul de la Bran Stark îi ia ceva, din moment ce se termină episodul și nu mai ajunge acolo.
La fel și cum Samwell. Ăștia se plimbă de colo colo de la zid la Dragonstone și la Cersei, iar lui îi ia câteva episoade să ajungă din citadelă la Winterfell. E ciudat cât de repede se întâmplă unele lucruri și cât de greu altele. Și da, știu, așa e scenariul, așa e gândită oricum povestea, ca să creeze un suspans și așa mai departe. Doar că e cam ilogic. Sau cel puțin așa mi se pare mie.
3. Sfârșitul episodului 6 este de-a dreptul genial
Mie mi-a plăcut. Mi s-a părut interesantă ideea de a avea și Night King un dragon. Apoi, mi s-a părut ciudat cum l-au scos din apă. De unde au avut lanțurile alea? Apoi, White Walkers nu știu să înoate, cum au intrat să prindă lanțurile de dragon? Ciudățel. Totuși, mi s-a părut genial.
Mi se pare că puterea asta e într-o balanță ale cărei talere sunt într-o continuă mișcare. ba sunt unii mai puternici, ba ceilalți. De data asta White Walkers par să preia puterea.
4. White Walkers sunt geniali și în episodul 7
Dacă ai văzut episodul, știi deja că White Walkers ajung la zid la sfârșitul episodului 7 din Game of Thrones Sezonul 7. Dar asta nu e tot. Cea mai tare fază a fost când Night King a apărut călare pe dragon, ccare acum scuipă foc albastru și distruge toată frumusețea aia de zid. Și uite așa mărșăluiesc White Walkers în Westeros.
Da, deci e genial cum distruge el zidul ăla măreț. White Walkers par să preia aproape toată puterea și măreția. Și sunt tare curioasă cum o să se continue sezonul 8 din Game of Thrones anul viitor… sau peste 2 ani.
De asemenea, sper să ne lămurească de ce vor exact să facă o comunitate numai de morți. Care e secretul să omoare pe toată lumea și să domnească doar morții pe pământ, la infinit. Că dacă o să fie numa morți, nu o să mai aibă cine să-i distrugă. Sunt curioasă ce o să se întâmple și de ce voiau să omoare pe toată lumea. Copii Pădurii îi creaseră ca să-i apere. Dar acum pe cine mai apărau de cine? Ce treabă mai aveau acum cu oamenii și de ce voiau să distrugă omenirea. Sunt curioasă dacă se va da, în sezonul următor, vreun răspuns asupra acțiunilor curente ale White Walkers.
5. Nu mi-a plăcut că Jon mai stă un sezon fără să afle cine e
Mi-a plăcut cum a încheiat Bran sezonul, cu explicațiile asupra existenței lui Jon. Dar mama ei de treabă, el de ce nu află încă?  Tot așteptam să se întâmple asta. Să afle. Să-i văd reacția. Să văd ce zice Daenerys când află că nu ea e moștenitoarea de drept a tronului. Dar meh. N-a fost să fie. Am rămas tristă. 1 an, sau 2 o să mă tot gândesc la cum o să afle Jon și cum o să înfrunte această veste despre întreaga lui existență.
6. E tare cum Bran află de la ce a pornit tot războiul și toată nefericirea
După cum bine cred că știi, totul a pornit când Robert Baratheon s-a răzvrătit în fața Casei Targaryen pentru că Rhaegar, fiul Regelui Nebun, i-ar fi răpit-o pe Lyanna Stark, care îi era promisă lui, sora lui Eddard Stark, mama biologică a lui Jon Snow, aka Aegon Targaryen după cum aflăm din episodul 7. Când, de fapt, n-a fost așa. Lyanna și Rhaegar s-au căsătorit, iar Jon Snow aka Aegon Targaryen este fiul lor legitim. Cei doi se iubeau, iar Lyanna n-ar fi vrut niciodată să se căsătorească cu Robert, așa că s-a căsătorit în secret cu Rhaegar. Ea nu a fost niciodată răpită. Totul a pornit de la o neînțelegere. Iar de la neînțelegerea aia au pornit toate chinurile posibile și imposibile din scenariul Game of Thrones. E așa de fascinantă chestia asta. Fără cuvinte. Prea bine gândit totul.
E unul dintre cele mai faine mesaje care apare după sezoane întregi: de la întâmplările mărunte pornesc cele mai mărețe lucruri. Unu s-a măritat cu una și uite așa s-a dus la distrugerea întregului ținut. Tadaaaaaam.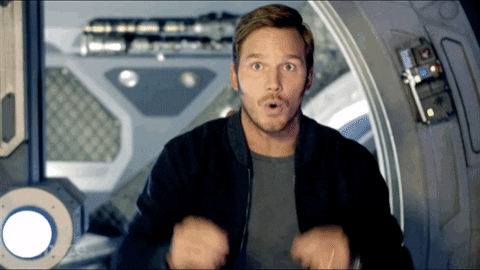 6. Era să uit: Am adorat scena cu Littlefinger
Și toate meme-urile aferente scenei respective. Fața lui când a aflat că el este, de fapt, trădătorul chemat să fie executat pe loc, este epică. E cea mai bună mimică facială din câte au existat în Game of Thrones. Mai că îmi pare și rău că a dispărut actorul din serial. Mie chiar o să-mi fie dor de el. De intrigile lui. Era chiar drăgălaș, așa.
Scena aia a fost de-a dreptul fabuloasă.
Trailer episod 6
Sursă YouTube (user GameofThrones)
Trailer episod 7
Sursă YouTube (user GameofThrones)